Aluminum Siding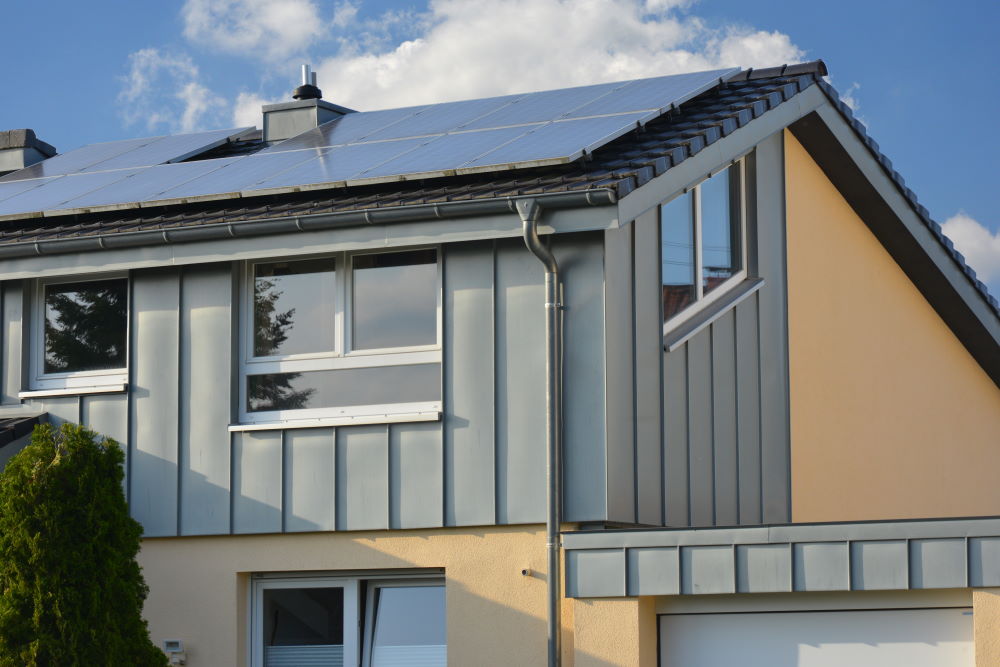 Are you looking to replace your old, cracked, and faded siding with new aluminum siding? Aluminum siding tends to become chalky and fades over time. Often, if the siding is in good repair, it can be painted. However, if there is damage to the siding, replacement is probably your best option. Keystone Roofing & Siding LLC specializes in installing and replacing aluminum throughout the region. Since 2012 we've become a leader in siding installation.
---
Call for a FREE Quote
---
Expert Aluminum Siding Installers
Aluminum siding provides a durable exterior finish on buildings of any size but requires expert installers to capture maximum benefit. Keystone Roofing & Siding LLC offers fully trained and experienced contractors, skilled at working with aluminum siding and all related components. Keystone Roofing & Siding LLC has worked in the region since 2012, providing residential, commercial, and industrial clients with skilled installation of long-lasting aluminum siding.
Our services include:
Aluminum Siding Installation on New Construction
Aluminum Siding Removal and Replacement
Matching Soffits and Fascia
Aluminum Trim and Components
Gutters
Aluminum Siding Repairs
Competitive Aluminum Siding Prices
Add value to your property with quality-made aluminum siding from leading manufacturers, installed by Keystone Roofing & Siding LLC at competitive rates. Our prices fall in line with other local expert installers, and Keystone Roofing & Siding LLC service provides extra value for your dollar. Ask about our warranty coverage and affordable options to help keep your home improvement project on budget.
Prompt Aluminum Siding Service
Aluminum siding protects the interior of your home or building, an effective barrier against moisture, heat, cold, and critters. Call on Keystone Roofing & Siding LLC to provide prompt aluminum siding installation and service. Keystone Roofing & Siding LLC helps you stay on schedule with new construction or take care of siding repairs right away with expert care and quality materials.
Serving the local area with expert installation, competitive prices, and prompt, efficient service, Keystone Roofing & Siding LLC is the contractor to call for aluminum siding repairs and installation. Our expert staff is always ready to answer your questions and arrange for a free on-site estimate. Call (732) 201-3542 today for more details.
---
Call for Fast FREE Quote
---